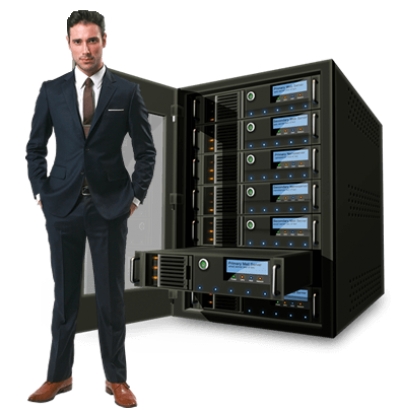 Many Smart Uses Of a Reseller Web Hosting Plan even for non-Resellers!
Most of our reseller hosting customers are small business web developers looking for a reliable web hosting solution to resell to their clients.
Our Reseller web hosting plans are not just for web designers and other web hosts. Can be used by anyone in need of web hosting for multiple domains. Below are some of the most common uses:
Web Hosting companies
Obviously the most popular reason to use a Reseller package is to resell web hosting to other customers. We have hundreds of Entrepreneurs who use our services. Our top resellers have more than one reseller web hosting plan each.
Web Designers
With the rise of WordPress,Joomla, Drupal and other popular content management systems (CMS) we've seen an explosion of designers looking for a realiable and affordable web hosting account to host their clients. A lot of them don't want to send their clients to a third party, but instead offer their own hosting in addition to their website design.
Affiliate Marketers
Our Reseller web hosting plans are a great starting point for affiliates that aren't ready for a VPS. You're able to host multiple domains with speed and easily migrate to a VPS once you need more resources.
Professional Bloggers
If you just have one blog, our Dynamic SSL Web Hosting plan may work best for you, but if you plan on adding additional sites it only makes sense to have a Multiple SSL Plan or a Reseller web hosting account.
Marketing Agencies
Many of our customers manage pay-per-click campaigns on Google Adwords for different customers. They constantly creating new landing pages and want to have adequate hosting where the clients can also login to their individual cPanel. Our Reseller web hosting plans offer the best solution without the expense of a VPS.
Forums
While each forum eventually had to be on its own VPS server, a Multiple SSL plan or Reseller account is a good starting point to help build and organize a grid of forums until revenue starts to come in and growth leads to a VPS.
Religious or Edu Organizations
Ideal solution for churches and multiple campuses web sites. Rather than trying to pile everything on one website, a Reseller web hosting account is a great way to have best hosting solution for all campus and other event websites. This is also a good solution for educational organizations and colleges.
There are also many other uses for a Reseller web hosting plans , but these are the most common.
As always our team is available 24x7x365 to answer any questions by e-mail, ticketsystem or chat.
Send us any questions you may have and we will be very happy to help you.